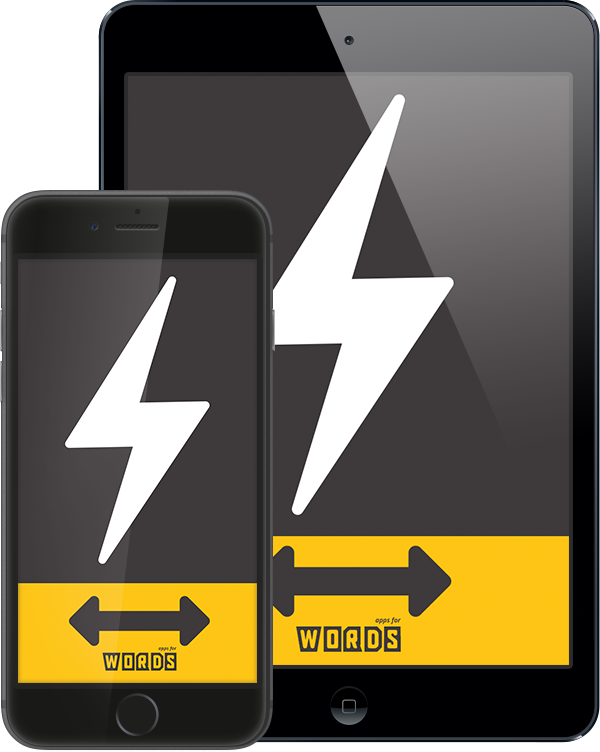 a! Brainstorm
Find ideas at your fingertips
a! Brainstorm provides you with inspiration and unsuspected connections between words. Fast results instead of hours of searching. And underlying it all: the established NameRobot technology with accumulated knowledge of online encyclopedias.
An app for any purpose: Whether you are a creative guy looking for fresh ideas; a copywriter creating marketing concepts or if you use it just for fun: a! Brainstorm by apps for WORDS is always at your fingertips.
---
It's like having a think tank in your pocket!
Intuitive usability, unexpected inspiration and storage for your favorite words.
Home screen
The heart of a! Brainstorm by apps for WORDS: Enter your keyword into the search field on the Home screen, press "Brainstorm" and get ready for lots of immediate results!
What you do with it is up to you – search for more ideas, add more interesting words to your favorites, or try a new word.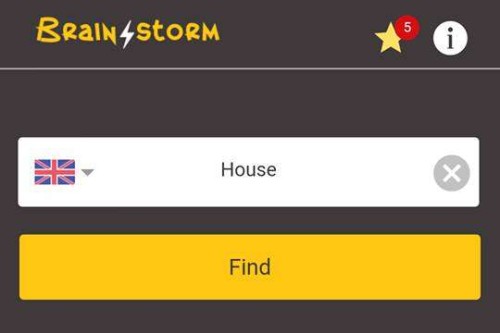 ---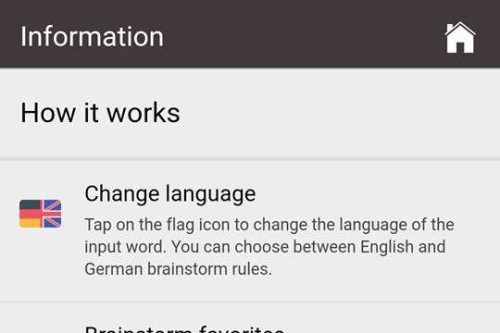 Definitions
Many words have more than one meaning. The app detects homonyms and lists their different meanings on the Definitions screen.
To get optimum results, you can specify which meaning you would like to use? "Golf" – sport, car, or Russian submarine class? You decide!
---
Overview
The Overview screen tells you everything there is to know about using a! Brainstorm by apps for WORDS.
An intuitive user experience is very important to us, so most pictograms and icons should be self-explanatory. If not, take a look at the Overview screen to learn more.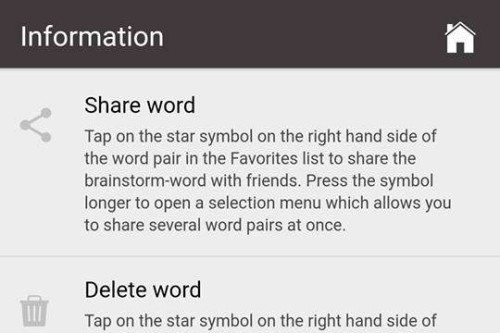 ---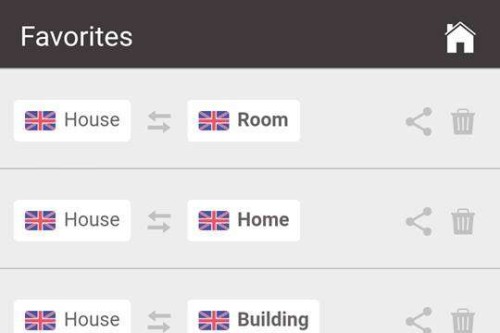 Add Favorites
Lest you forget your newly found ideas, a! Brainstorm enables you to save your results as Favorites. This allows you to always access your research data.
You can share them with friends and, of course, also delete a word from your Favorites if you don't like it anymore. A collection of your best brainstorm sessions.
---