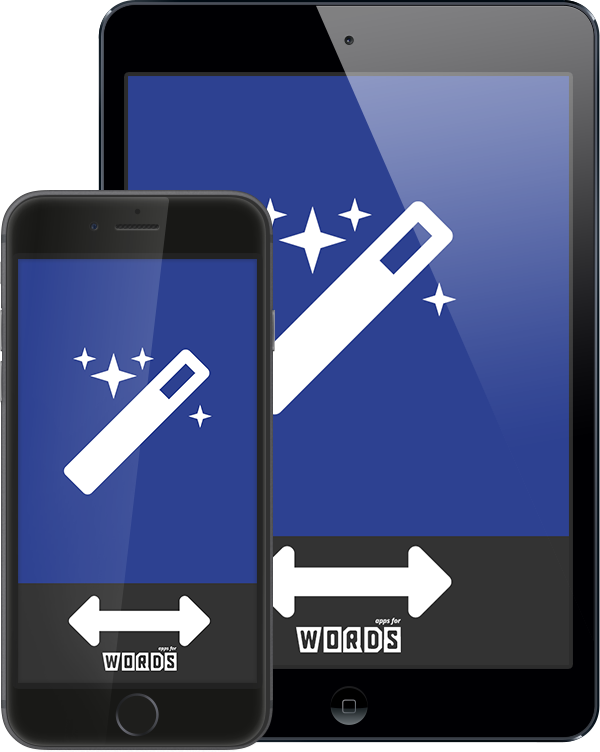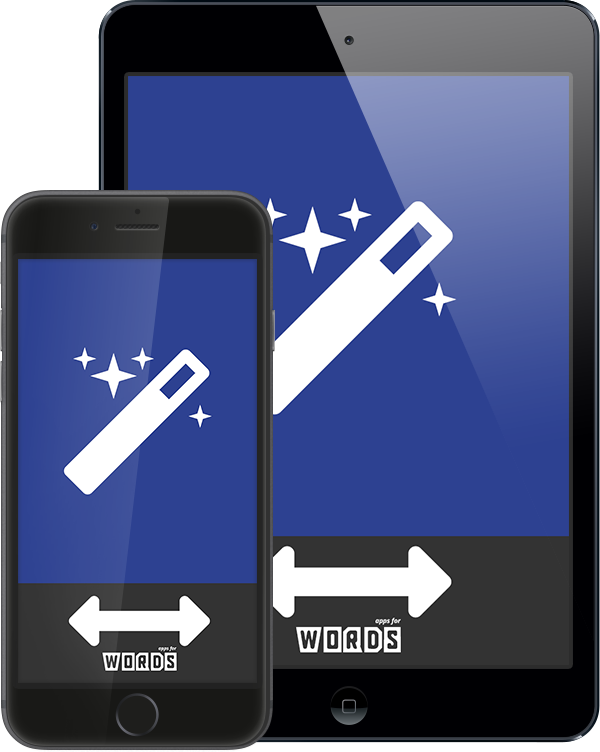 a! Fantasy Names
Let your imagination run free!
a! Fantasy Names by apps for WORDS provides you with creative names for role play games, novel characters and more. At the push of a button it finds creative invented names in four different flavours.
The app helps you find inspiration when you need it: As an author looking for character names, as a role play gamer creating your nex thero, or just for fun: a! Fantasy Names by apps for WORDS is always at your fingertips.
---
Find creative name ideas quickly
Easy to use, unexpectedly inspiring and with an integrated list for your favourite names.
Home screen
The heart of a! Fantasy Names by apps for WORDS is the Home screen. Choose one of the four name types, press "Find" and wait briefly while the app finds creative name ideas for you!
If you like the name – mark it as a Favourite to add it to your list of names. If you're not happy with the result: Simply press "Find" again until you something catches your eye. An endless stream of orginal fantasy names...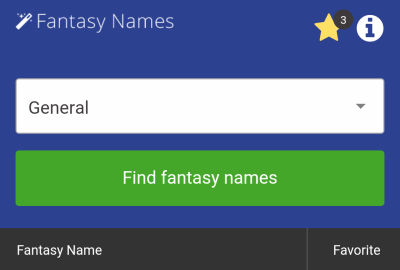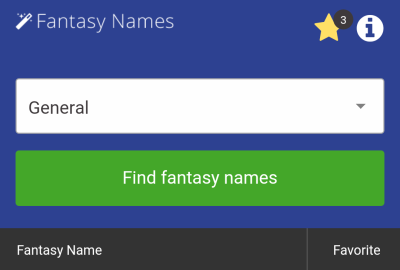 ---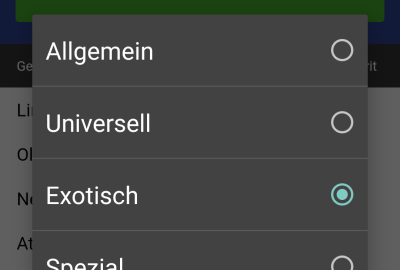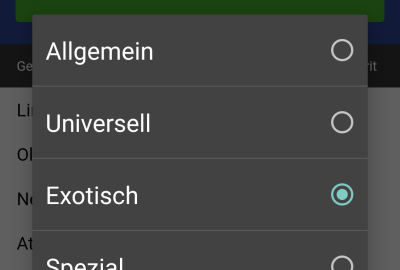 4 different name types
Fantasy names can vary a lot in their looks and pronunciations. Are you looking for a general or universal name? Or rather something exotic? Maybe even very special?
Choose which type of fantasy name you are looking for. You can even force certain letters with the "special" setting. You decide what the results should look like!
---
Overview
The Overview screen tells you everything there is to know about using a! Fantasy Names by apps for WORDS.
An intuitive user experience is very important to us, so most pictograms and icons should be self-explanatory. If not, take a look at the Overview screen to learn more.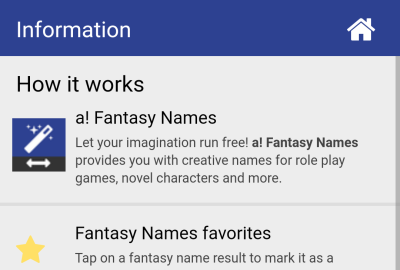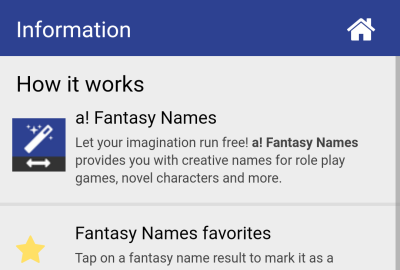 ---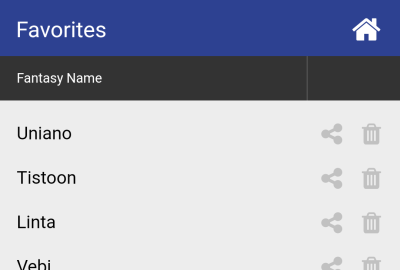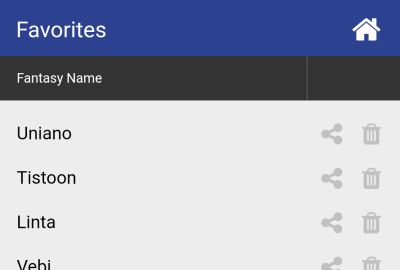 Save your name ideas
a! Fantasy Names by apps for WORDS enables you to save your found words in a concise list. This allows you to always access your collection of name ideas.
You can share them with friends or manage your list to get rid of not-so-cool character names. A library of your most beloved name ideas.
---