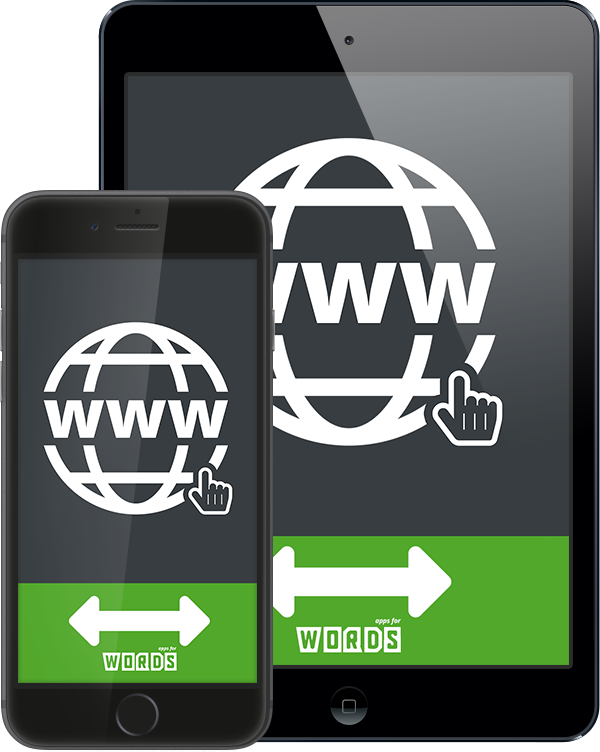 a! Domain Check
Check if your desired domain is still free
a! Domain Check by apps for WORDS shows the availability of various top-level-domains for you. Quick results instead of tedious manual checks of popular and exotic domain endings.
An app for quick domain checks: Whether for a spontaneous project idea, a domain name pun or a serious research for your next website relaunch: a! Domain Check by apps for WORDS is always at your fingertips.
---
Quick check of various TLDs
Intuitive usability, numerous domain endings and storage for your favorite domains.
Home screen
The heart of a! Domain Check by apps for WORDS is the Home screen. Enter your website name into the search field and press "Find".
The results are shown in a concise table which informs you about the availablity of your domain ideas. Use the Register button to reserve your domain immediately before someone sntaches it away..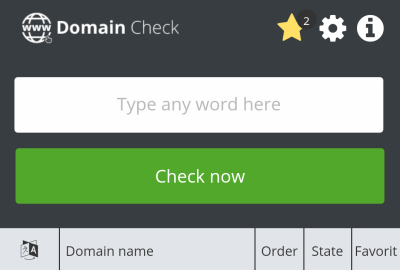 ---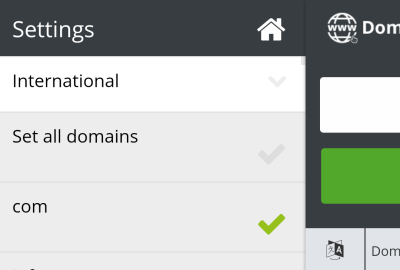 Settings
Dot-COM or Punkt-DE? Which domain endings would you like to check? a! Domain Check contains the whole AT-BIZ-CH of TLD endings.
You can choose the domain endings you are insterested in the the settings to only search for your preferred TLDs. NET, ORG or INFO – you decide!
---
Overview
The Overview screen tells you everything there is to know about using a! Domain Check by apps for WORDS.
An intuitive user experience is very important to us, so most pictograms and icons should be self-explanatory. If not, take a look at the Overview screen to learn more.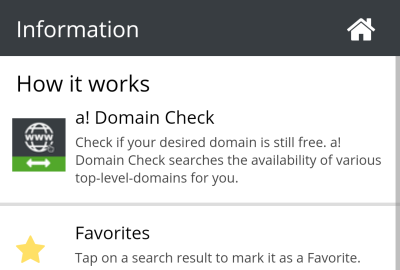 ---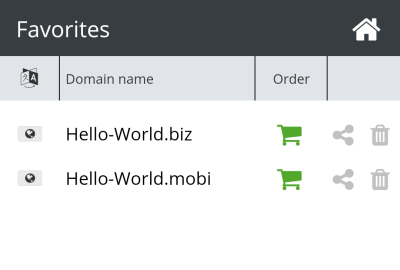 Add Favorites
a! Domain Check enables you to save your results so you don't forget your domain name ideas. This allows you to always access your favorite project ideas.
You can share them with colleagues or manage your list to get rid of domain ideas you no longer need. A "shopping list" for your domains.
---